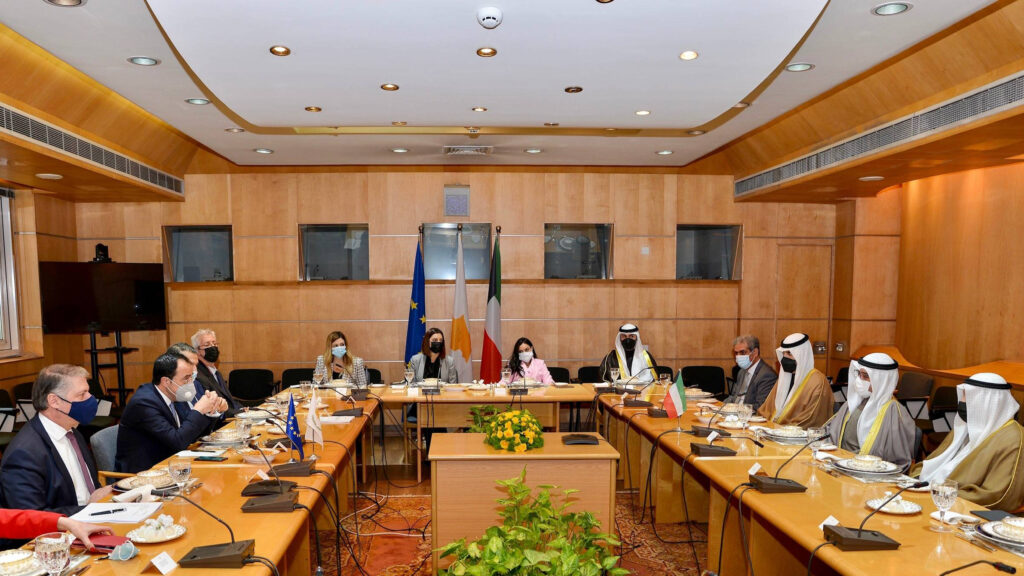 Kuwait Direct Investment Promotion Authority (KDIPA) accompanied the Foreign Minister and Minister of State for Cabinet Affairs, Sheikh Dr. Ahmed Nasser Al Mohammed Al Ahmed Al Jaber Al Sabah, on official visit to the Republic of Cyprus for the official bilateral talk session between the State of Kuwait and the Republic of Cyprus in which he headed the side of the State of Kuwait.  The Cypriot side was headed by H.E. Mr. Nikos Christodoulides, Minister of Foreign Affairs of the Republic of Cyprus. The bilateral talk session took place on January 10, 2022, in the capital of Cyprus, Nicosia.
KDIPA was represented by its Director General, H.E. Sheikh Dr. Meshaal Jaber Al-Ahmed Al-Sabah, who was part of the selected delegation for this mission.
During the session, the overall close bilateral relations between the two friendly countries were reviewed, and a joint expression of pride in its journey on the 61st anniversary of the establishment of bilateral relations between the two friendly countries, and the emphasis on strengthening and developing them at all levels.
For more details click here.