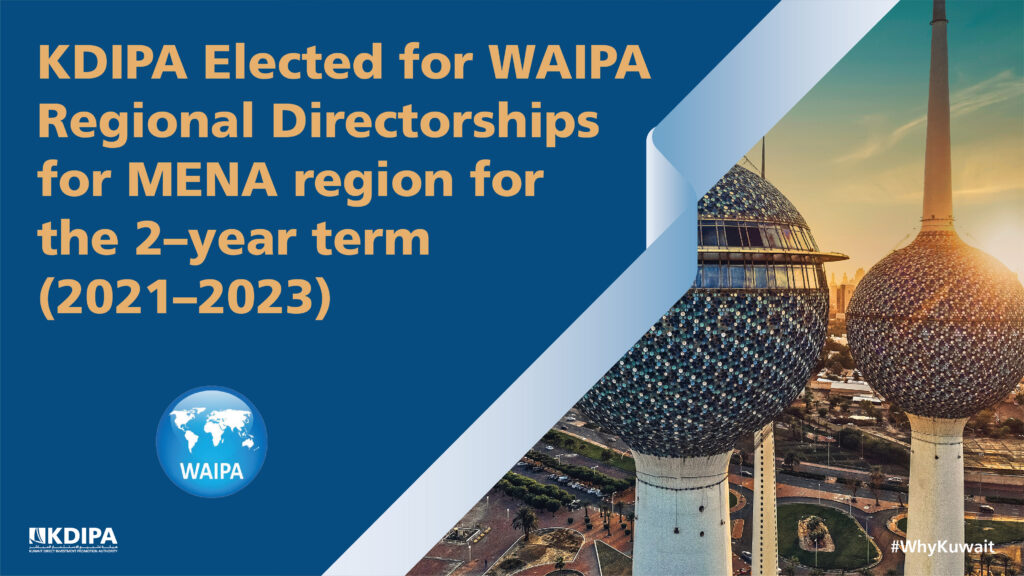 Kuwait Direct Investment Promotion Authority (KDIPA) elected to hold the Regional Directorships position for the Middle East and North Africa (MENA) region in the Steering Committee of the World Association of Investment Promotion Agencies (WAIPA) for the period (2021 – 2023), represented by Mr. Mohamed Mulla Yaqoub, the Assistant Director General for Business Development Affairs at KDIPA.
The elections took place by WAIPA's General Assembly, on 20 October 2021, during the 2-day WAIPA 25th World Investment Conference (WIC), held at Dubai Exhibition Center, Expo 2020 Dubai.
In its candidacy address, KDIPA reiterated that, despite the unprecedented existing conditions triggered by the covid-19 pandemic, it will actively act within WAIPA's supportive ecosystem and existing endeavors, to promote better understanding and collaboration to serve the mutual interests of the MENA regions' IPAs to attract increasing share of investments and empower them to advance their internal capabilities.
WAIPA was established in 1995 in Geneva, Switzerland, as a global non-profit organization to provide a reference point for the member national and sub-national investment promotion agencies (IPAs), to support their efforts to attract increased share of foreign direct investment that will foster sustainable and inclusive economic growth.