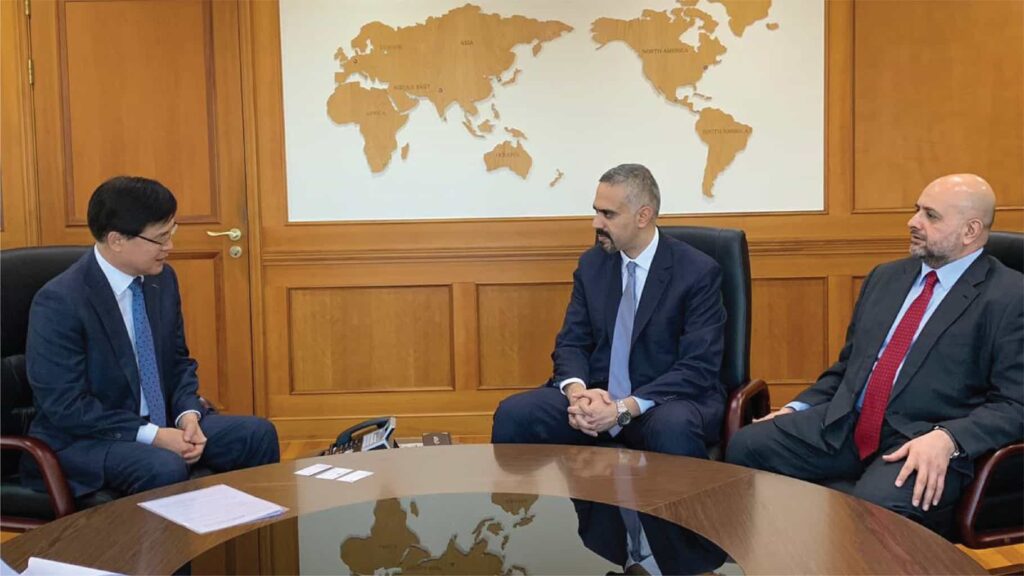 Kuwait Direct Investment Promotion Authority (KDIPA) Director General, Sheikh Dr. Meshaal Jaber Al Ahmad Al Sabah, met with Mr. Kwon Pyung-oh, President & CEO of Korea Trade-Investment Promotion Agency (KOTRA) in Seoul on December 5,2019. This meeting is in line with the MOU on Investment Promotion between the government of Kuwait and the Government of the Republic of Korea.
During the meetings, KDIPA's Director General sought to strengthen the bilateral ties between the organizations, as well as discussed the economic improvements, and investing in the State of Kuwait.
The meetings were attended by H.E. Ambassador of the State of Kuwait to the Republic of Korea Mr. Badr Muhammad Al-Awadi along with the following representatives from KDIPA: Sheikha Fatima Al-Sabah, Head of the Public Relations Department, Mrs. Dana Abdullah Al-Qabandi, Head of the Licensing and Investment Registry, and Mr. Sulaiman Al-Khlaifah, Public Relations Department.