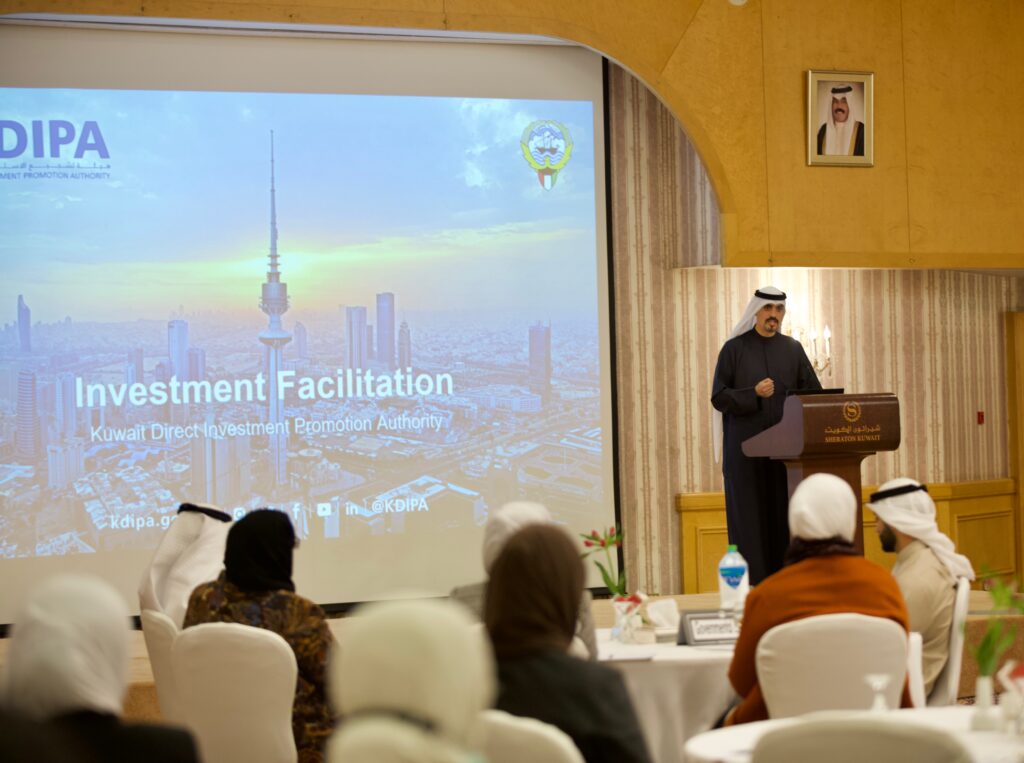 Kuwait Direct Investment Promotion Authority (KDIPA) organized a seminar for its listed companies and offices licensed by KDIPA which was held on December 7th, 2021 to discuss the latest updates on facilitating procedures for investors.
The event included closing remarks by KDIPA's Director General, Sheikh Dr. Meshaal Jaber Al-Ahmad Al-Sabah along with opening remarks were given by Sheikh Abdullah Sabah AlSabah, Deputy Director General of Investment Operations.
During the event presentations were giving Ms. Faye AlShuwayeb, representative from KDIPA One Stop Shop (OSS) Department, Ms. Dana AlDhafiri, First Financial Researcher, Ministry of Finance (MoF), Ms. Nora AlHamlan, Senior Information Coordinator Central Bank of Kuwait (CBK), Mr. Abdulaziz Hussain, Supplier Relations, Kuwait Petroleum Company (KPC).