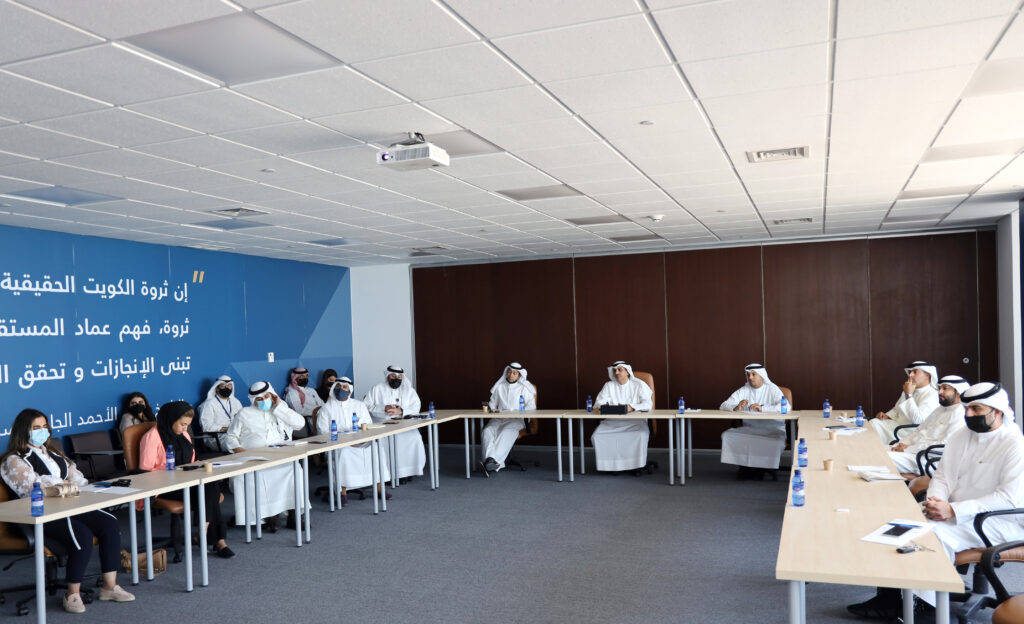 Kuwait Direct Investment Promotion Authority (KDIPA) organized a workshop for employees and officials of the Ministry of Foreign Affairs – Economic Affairs team on October 26th, 2021 at KDIPA's Headquarters.
The workshop was opened by Director General Sheikh Dr. Meshaal Jaber Al Ahmad Al Sabah who welcomed the attendees led by H.E. Sami Al Hamad, the Assistant Foreign Minister for Economic Affairs.
The Presentations emphasized on marketing Kuwait as a destination for foreign investment and explanation of the procedures and laws adopted by the country as well as the investment climate in Kuwait were presented by Sheikh Abdullah Al-Sabah, Deputy Director General for Investment Operations and Mr. Mohammed Yousef Mulla Yaqoub, Assistant Director-General for Business Development.
The workshop aims to enhance joint cooperation between the ministry and the authority to unify efforts and market Kuwait as an attractive source of direct investment.