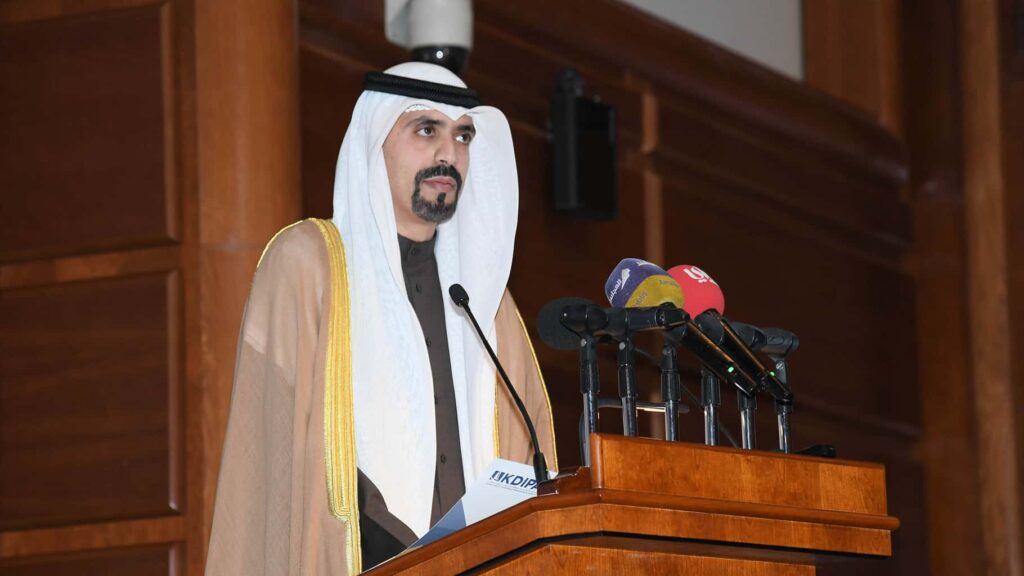 Kuwait Direct Investment Promotion Authority (KDIPA) organized the Kuwait Forum on Business Environment Reforms in the Arab World, under the patronage of His Highness the Prime Minister Sheikh Sabah Khaled Al-Hamad Al-Sabah, and represented by H.E Khaled Naser Al-Roudan, Minister of Commerce and Industry and Minister of State for Service Affairs, in collaboration with the Kuwait Chamber of Commerce and Industry and the World Bank Group on December 9,2019 held in Kuwait Chambers.
The forum was opened by H.E. Ali Mohammed Al Ghanim, the Chairman of Kuwait Chamber of Commerce & Industry and H.E Sheikh Dr. Meshaal Jaber Al-Ahmad Al-Sabah, the Director General of KDIPA and Mr. Essam Abu Sulaiman, Regional Manager of World Bank GCC.
KDIPA's Director General affirmed in a speech that Kuwait's hosting of this forum comes to enhance its role in strengthening ties and that improving Kuwait's business environment is the top priority of the country's national vision in accordance to H.H The Amir Sheikh Sabah Al-Ahmad Al-Jaber Al-Sabah who confirms the priority of improving the business environment to support sustainable development efforts.
KDIPA's Director General also stated that the main two visions of this forum were to support building friendship with various countries of the world and strengthen ties and relations with Arab countries, and an initiative taken by Kuwait to follow-up and shed light on the success of the four Arab countries by entering the list of ten countries that have improved the most of 190 countries in the business index.
The forum had two discussion sessions: The first is about Arab Countries Improvers in the Top Ten Most Improved Countries in Doing Business, and the second is about Private Sector Perspectives on Business Environment Reforms Initiatives in the Arab Countries.
Mrs. Fatima Al Sayegh, Director of the Technical Office Department at KDIPA and Rapporteur of PCK was part of the first session, which she shed light on the steps taken by the State of Kuwait to further the business environment for a sustainable future.