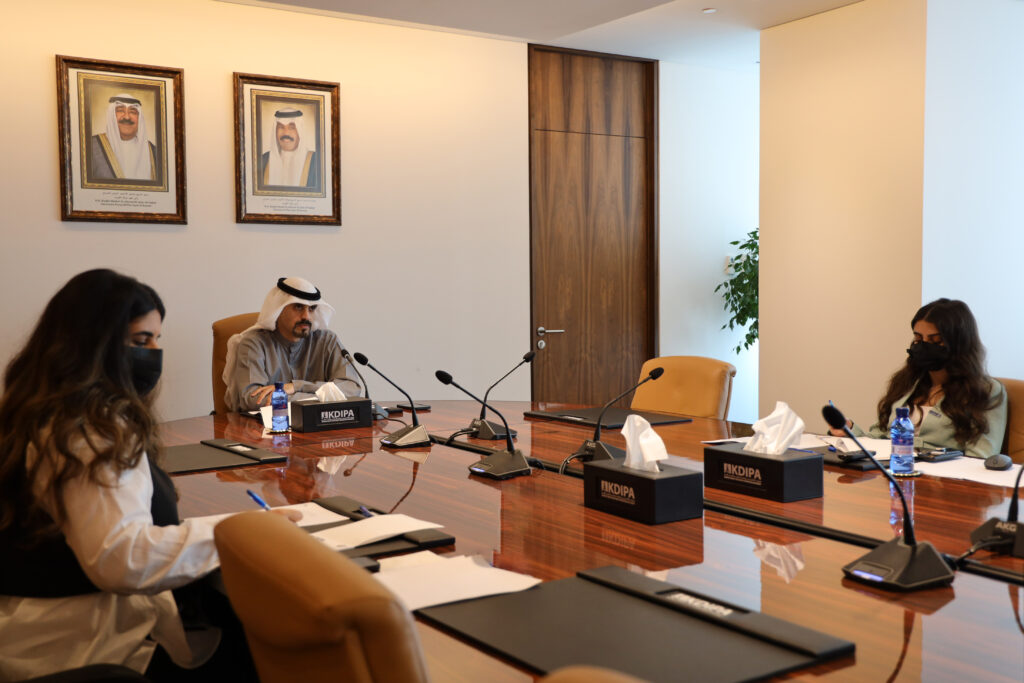 Kuwait Direct Investment Promotion Authority (KDIPA) participated in the 1st Meeting of Kuwait-French Joint Steering Group for the Trade Investment and Development sub-group that was held virtually on November 8th, 2021. 
KDIPA was represented by the Director General, Sheikh Dr. Meshaal Jaber Al Ahmad Al Sabah, who heads the Trade Investment and development sub-group during these proceedings for the State of Kuwait, while Mr. Denis Le Fers, Assistant Undersecretary for Bilateral Relations and Attractiveness at the French Ministry of Finance heads the sub-group for the Republic of France. 
KDIPA was also represented by Ms. Amal Qasim and Ms. Balqees AlNomas, International Agreements section.