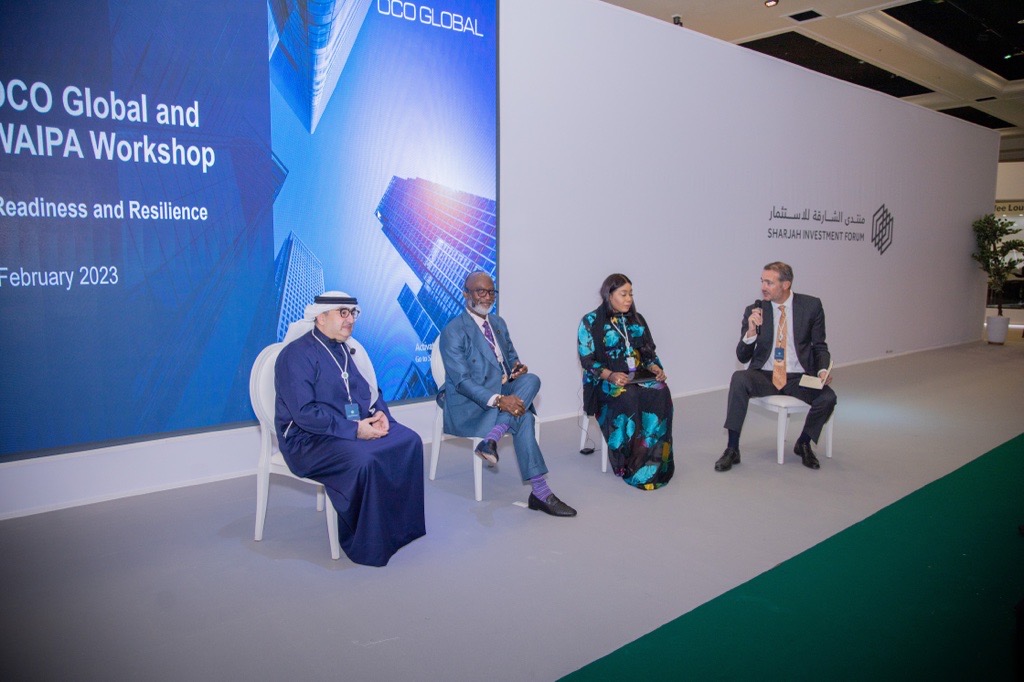 Kuwait Direct Investment Promotion Authority (KDIPA) participated in the FDI Workshop on "Integrating Innovative Approaches in Investment Promotion" organized by WAIPA and OCO Global, at the 6th Sharjah Investment Forum 2023 on 9th February 2023.
KDIPA was represented by Mr. Mohammed Yousef Mulla Yaqoub, Assistant Director General for Business Development and Regional Directorship of the MENA region at WAIPA, who was a speaker at the session that focused on crucial steps that countries and investment agencies can take to further attract and sustain investments, as well as the important role of Investment Promotion Agencies (IPAs) in attracting and facilitating investment during the last decade, especially during the pandemic, for both the public and private sectors.
The forum brought together international experts in investment promotion to discuss the integration of innovative approaches in attracting and sustaining investments and discussed the importance of collaboration over competition to develop local business environments and enhance cooperation.