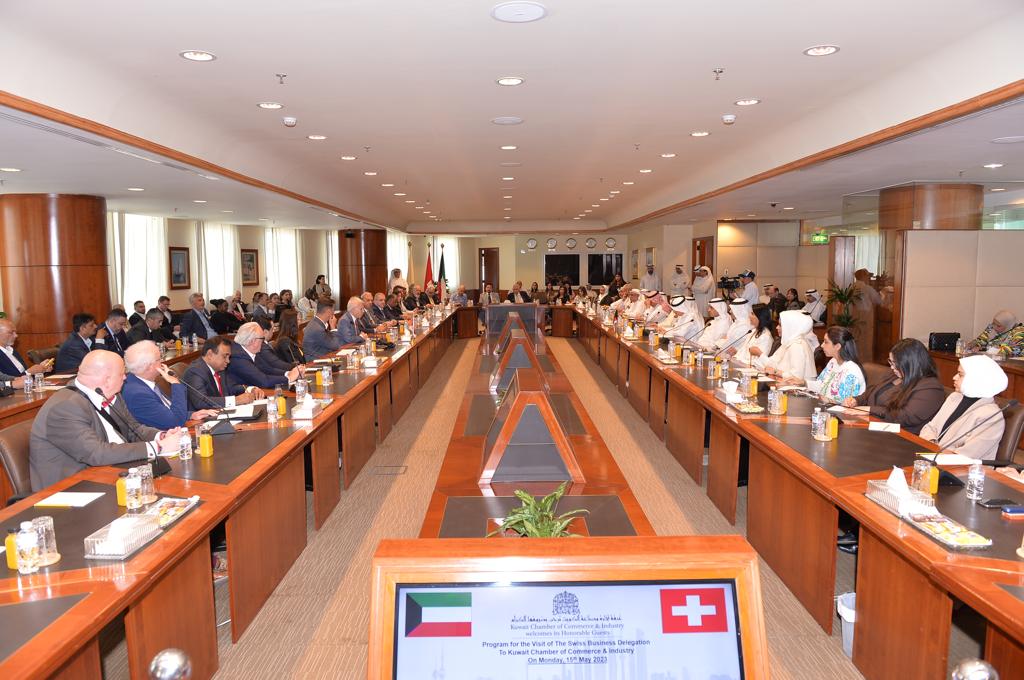 Kuwait Direct Investment Promotion Authority (KDIPA) participated in a meeting organized by Kuwait Chamber of Commerce and Industry (KCCI) with an Economic delegation from the Swiss Confederation, on May 15, 2023. 
The Kuwait side was headed by Mr. Fahad Yaqoub Al-Jouan, Vice Chairman of the Board of Directors of KCCI. The Swiss side was headed by H.E. Dr. Tiziano Balmelli, Ambassador of Switzerland to the State of Kuwait. 
KDIPA was represented by Ms. Faye Al-Shuwaieb, Investor Services Section, who gave a presentation on the investment climate in Kuwait.