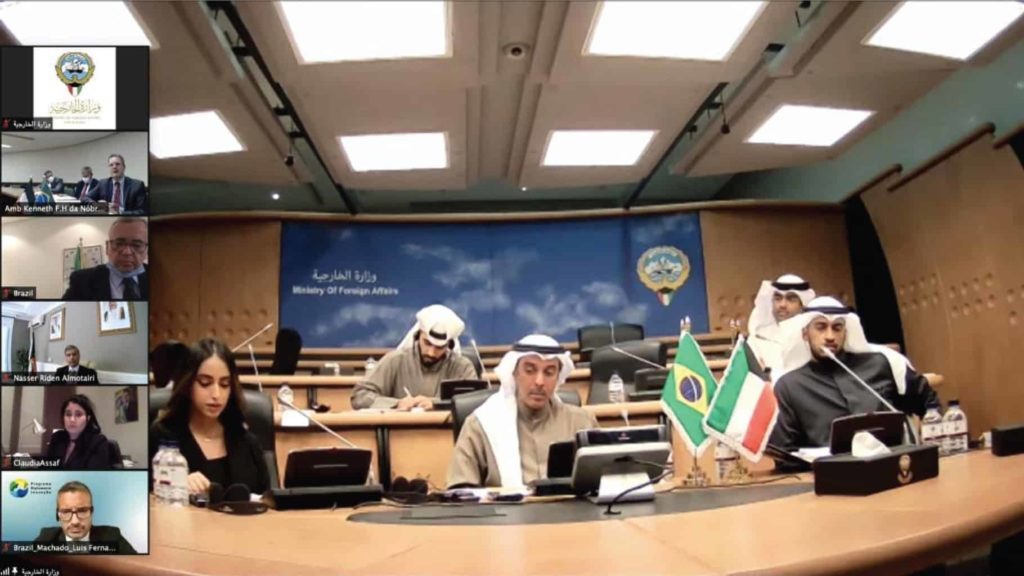 Kuwait Direct Investment Promotion Authority (KDIPA) participated in the 2nd Round of Consultations between the State of Kuwait's Ministry of Foreign Affairs and the Federative Republic of Brazil which was held virtually at the Ministry of Foreign Affairs Headquarters on February 22, 2021.
The meeting was headed by the Assistant Foreign Minister for the Americas Affairs H.E Hamad AlMashaan, alongside the Secretary of Bilateral Negotiations in the Middle East and Europe at the Brazilian Ministry of Foreign Affairs, H.E Kenneth Felix.
The meeting discussed ways to strengthen bilateral relations between the two countries, and defining the investment cooperation program in Brazil, as well as preparing to sign investment cooperation agreements between the two countries.
KDIPA was represented by Ms. Noura Mubarak Budhuhair from the International Agreements Section.