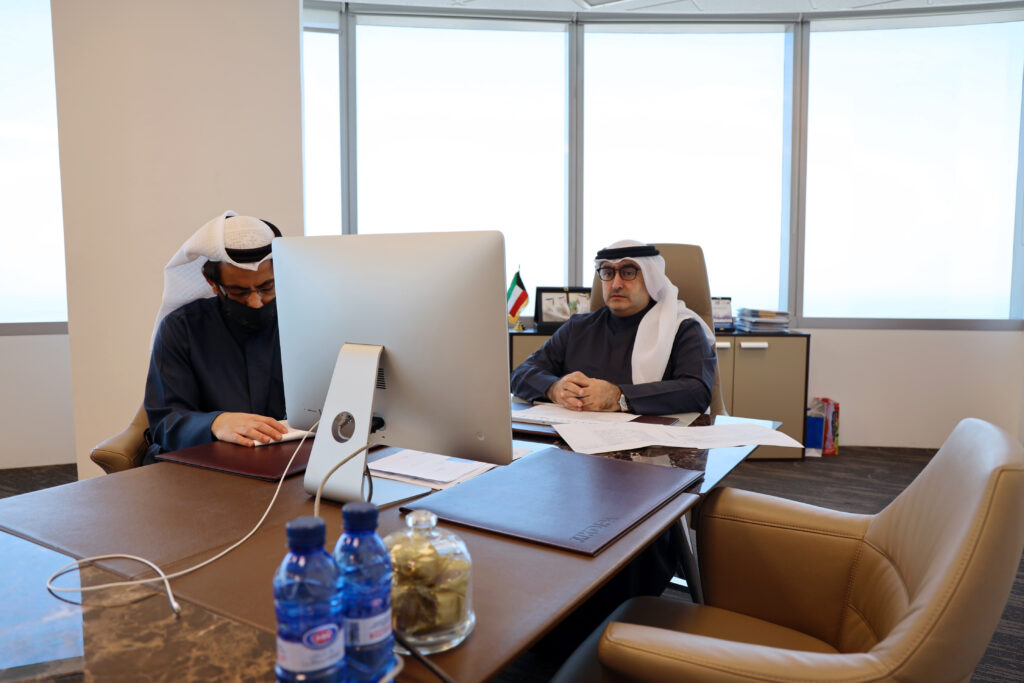 Kuwait Direct Investment Promotion Authority (KDIPA) participated in the Third EU-Kuwait Senior Official Meeting that took place virtually on February 10th, 2022.
H.E. Nasser Al-Hain, Assistant Foreign Minister for European Affairs of the State of Kuwait, headed the Kuwaiti side, and Mr. Carl Hallergard, Deputy Managing Director for the Middle East and Africa Region of the European External Action Service (EEAS), headed the EU side.
The aim of the meeting was to discuss ways to enhance bilateral relations and exchanging views on regional and international issues during the Corona pandemic.
KDIPA was represented by Mr. Mohammad Yousef Mulla Yacoub. Assistant Director- General for Business Development. Along with Mr. Bader AlBaghli and Ms. Amal Qassim, Legal Affairs Department.