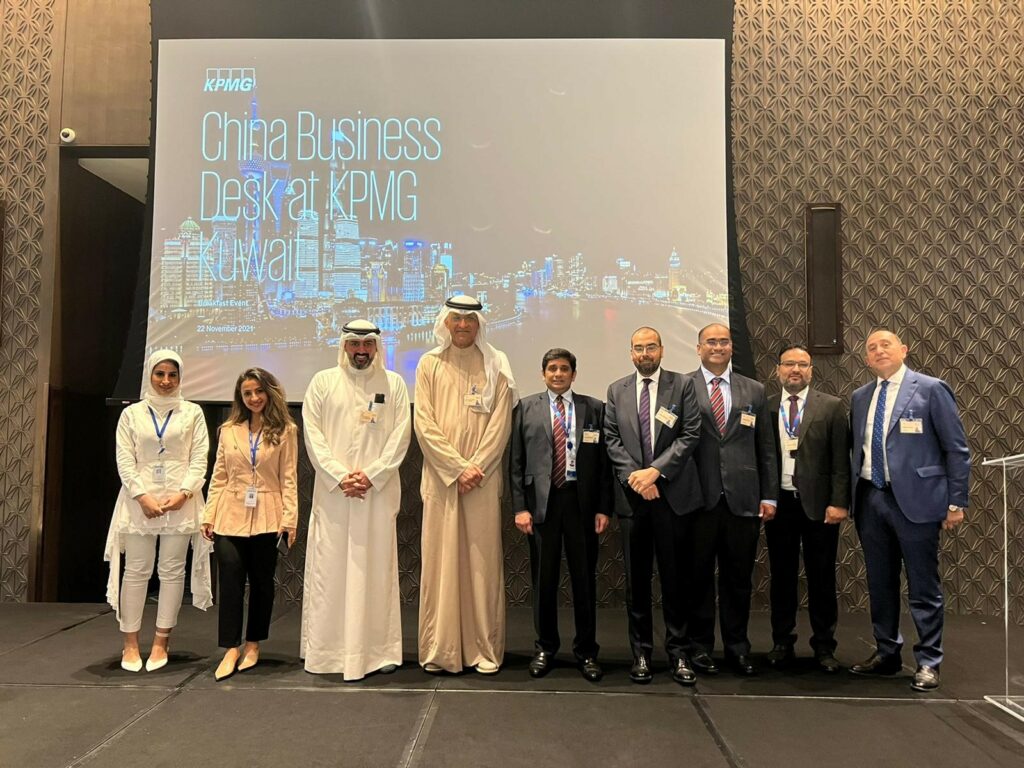 Kuwait Direct Investment Promotional Authority (KDIPA) participated in the China Business Desk Event organized by KPMG, which was held at the Four Seasons Hotel, Kuwait on November 22, 2021.
KDIPA representative Ms. Bashayer Al Usaimi, Head of Projects Evaluation and Incentives Granting section talked about why Kuwait and KDIPA's role, and the latest economic developments in the State of Kuwait.
The event aimed to further strengthen the China and Kuwait economic and bilateral relations, and to discuss the investment opportunities and updates in the State of Kuwait.
Representing KDIPA at this meeting was Mr. Mohammad AlSabbagh, Director of Audit & Followup, and Ms. Faye AlShuwaieb, One Stop Shop department.