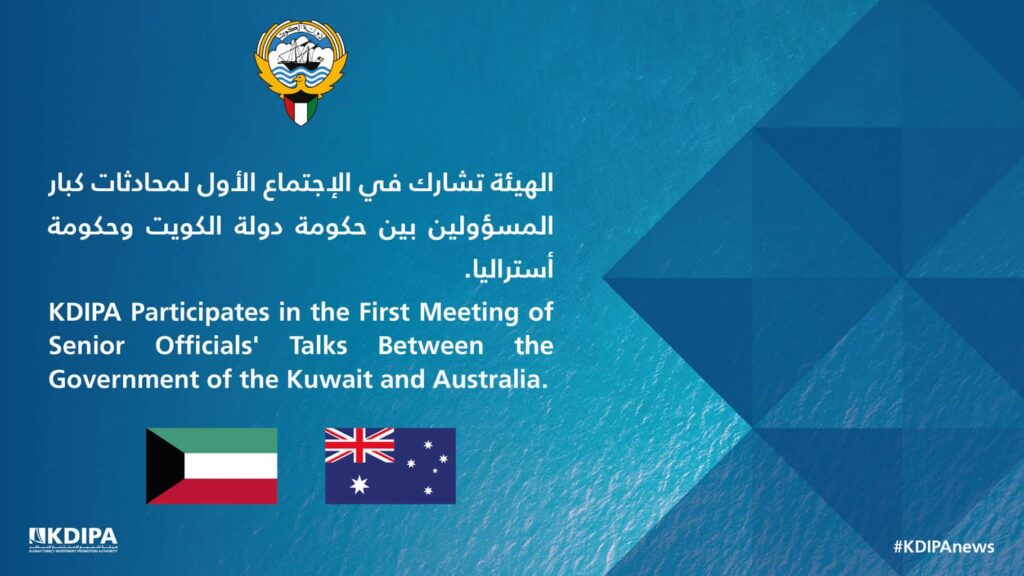 Kuwait Direct Investment Promotion Authority (KDIPA) participated in the first meeting of senior officials' talks between the government of the State of Kuwait and the government of Australia. The meeting was held at the headquarters of the Ministry of Foreign Affairs, on 17th of November 2020, that took place virtually.
The Kuwaiti side was headed by Assistant Foreign Minister for Americas Affairs Ambassador Hamad Al-Mashaan, alongside the First Assistant Secretary of Foreign Affairs and Trade for the Middle East and Africa Dr. Angela Macdonald who headed the Australian side.
The meeting discussed ways to strengthen bilateral relations between the two countries, and several issues of common interest in various fields such as investment, trade, oil, food security, education and scientific research.
KDIPA was represented by Ms. Amal Qasem, International Agreements section.