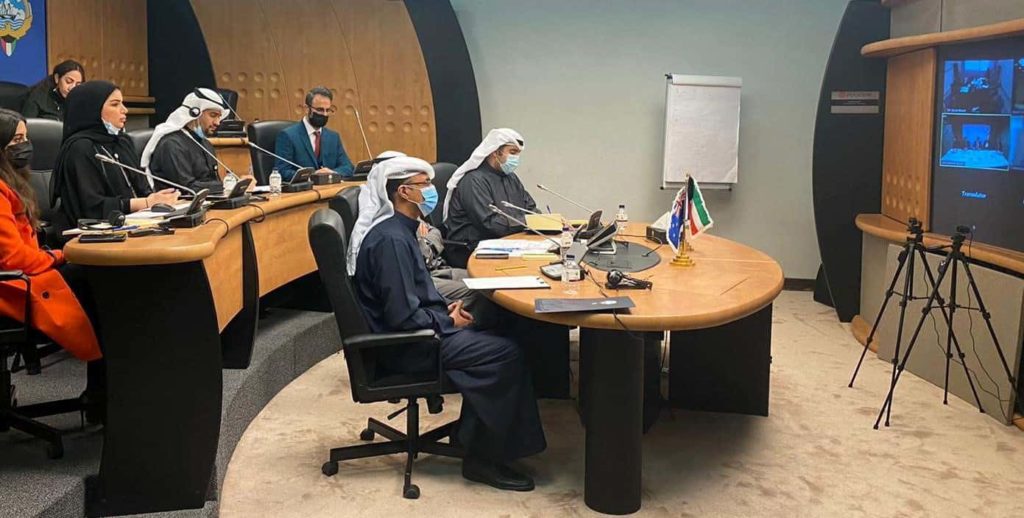 Kuwait Direct Investment Promotion Authority (KDIPA) participated in the First Session of the Kuwaiti-New Zealand Joint Committee which was held virtually at the Ministry of Foreign Affairs Headquarters on February 10, 2021.
The meeting was headed by the Assistant Foreign Minister for the Americas Affairs H.E Hamad AlMashaan, alongside the Deputy Secretary – Europe, Middle East and Africa, and Aus Group H.E. Rob Taylor, including H.E Ahmad AlWehaib, Ambassador of New Zealand to the State of Kuwait.
The meeting discussed ways to strengthen bilateral relations between the two countries, and common interest in boosting the economy, digital trade and food security.
KDIPA was represented by Ms. Amal Jassem Mohammed, International Agreements section.