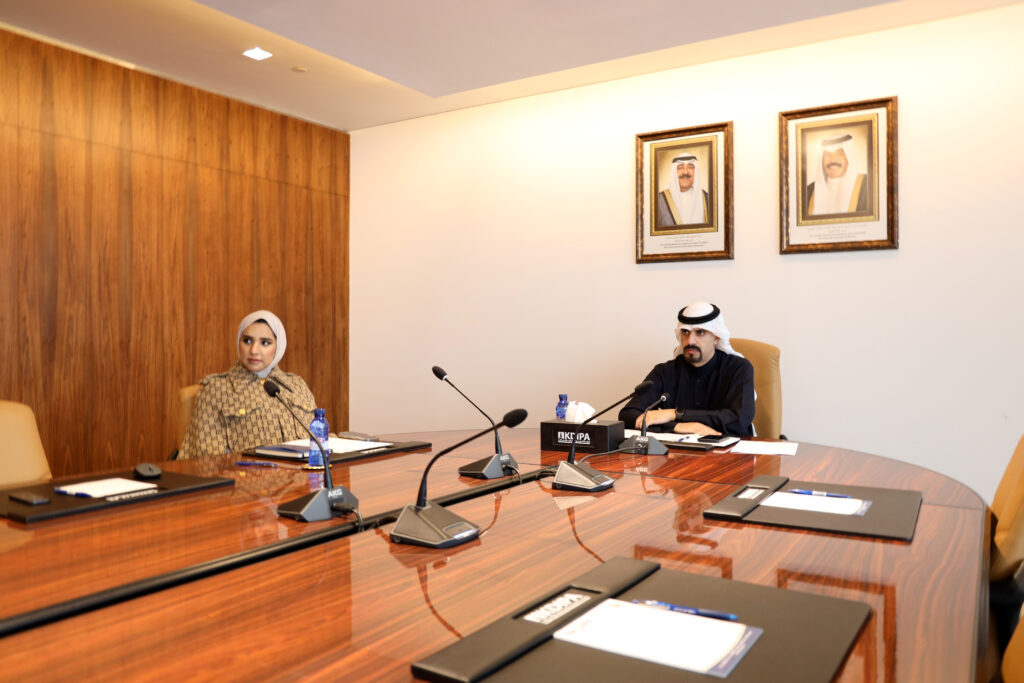 Kuwait Direct Investment Promotion Authority (KDIPA) participated in the French-Kuwaiti strategic dialogue that was held virtually on January 4th, 2022.
KDIPA was represented by the Director General, Sheikh Dr. Meshaal Jaber Al Ahmad Al Sabah, who participated in the Trade Investment and development sub- Committee in the framework of the French-Kuwaiti strategic dialogue, while Mr. Denis Le Fers, Assistant Undersecretary for Bilateral Relations and Attractiveness at the French Ministry of Finance heads the sub-committee for the Republic of France.
KDIPA was also represented by Mrs. Reem Al Shaya, Director of Legal Affairs Department.