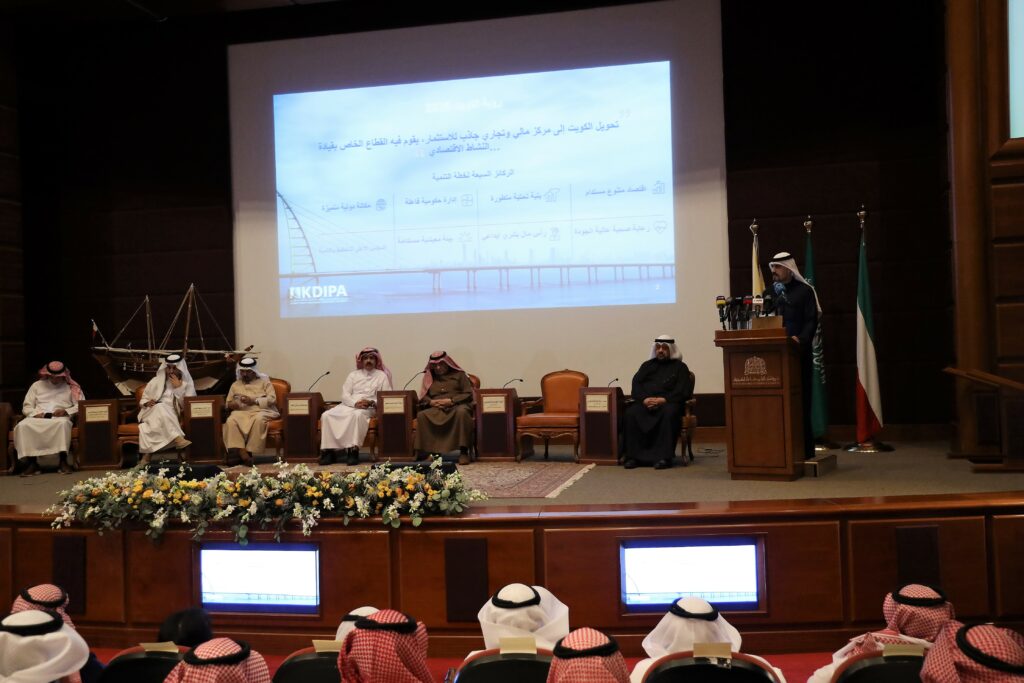 Kuwait Direct Investment Promotion Authority (KDIPA) participated in the Kuwait – Saudi Business Forum that was held on the 10th of December 2021 at the Kuwait Chamber of Commerce and Industry (KCCI).  
The opening speeches were delivered by Mr. Mohammed Jassem Al-Sager, Chairman of KCCI, who headed the Kuwaiti side, alongside Mr. Ajlan bin Abdulaziz Al-Ajlan, Chairman of the Council of Saudi Chambers of Commerce and Industry. 
KDIPA was represented by Sheikh Dr. Meshaal Jaber Al Ahmad Al Sabah, Director General, who gave a presentation on the investment opportunities and the latest economic developments in the State of Kuwait. 
The meeting aimed to enhance the trade and investment relations between the two countries by setting up joint projects within the framework of the Kuwaiti development plan and by achieving economic integration between the two countries. 
The forum was held in conjunction with the visit of the Saudi Crown Prince, Deputy Prime Minister and Minister of Defense Mohammad bin Salman bin Abdulaziz Al-Saud, to Kuwait. 
KDIPA was also represented by Mr. Mohammed Yousef Yaqoub, Assistant Director-General for Business Development.