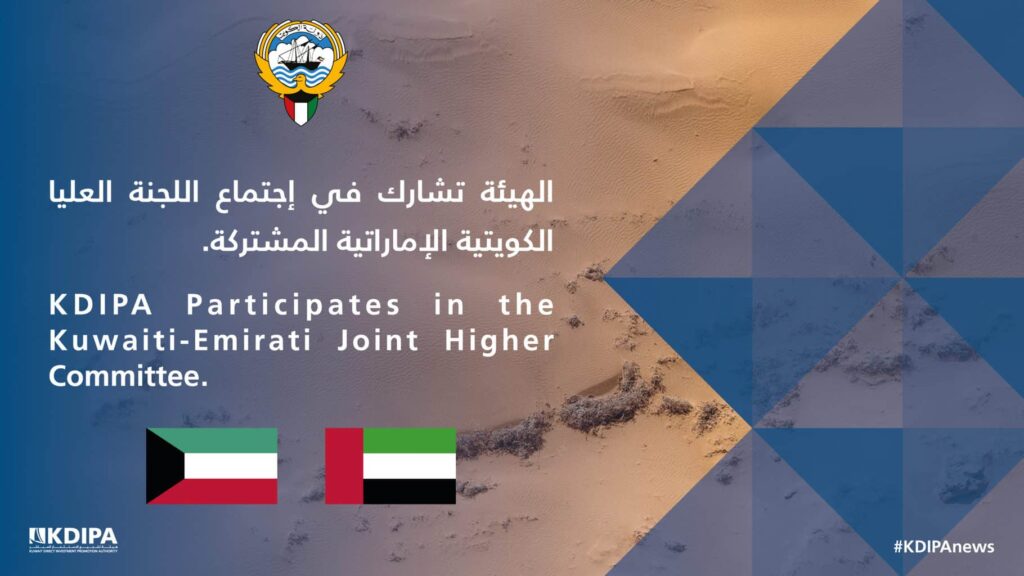 Kuwait Direct Investment Promotion Authority (KDIPA) participated in the Kuwaiti-Emirati Joint Higher Committee. The meeting was held at the headquarters of the Ministry of Foreign Affairs, on 2nd of November 2020, that took place virtually.
The Kuwaiti side was headed by Assistant Foreign Minister for Gulf Cooperation Council (GCC) Affairs Minister Plenipotentiary Abdullah Mohammad AlMawad, alongside the Deputy Director of Economic and Trade Affairs at the Ministry of Foreign Affairs and International Cooperation, His Excellency Mr. Ahmed Burhama who headed the Emirati side.
The meeting discussed ways to strengthen bilateral relations between the two countries, and several issues of common interest in various fields such as investment, trade, stressing the importance of following up the outputs of the committee to contribute to achieving the vision of the two brotherly countries.
KDIPA was represented by Ms. Balqees AlNomas, International Agreements section.