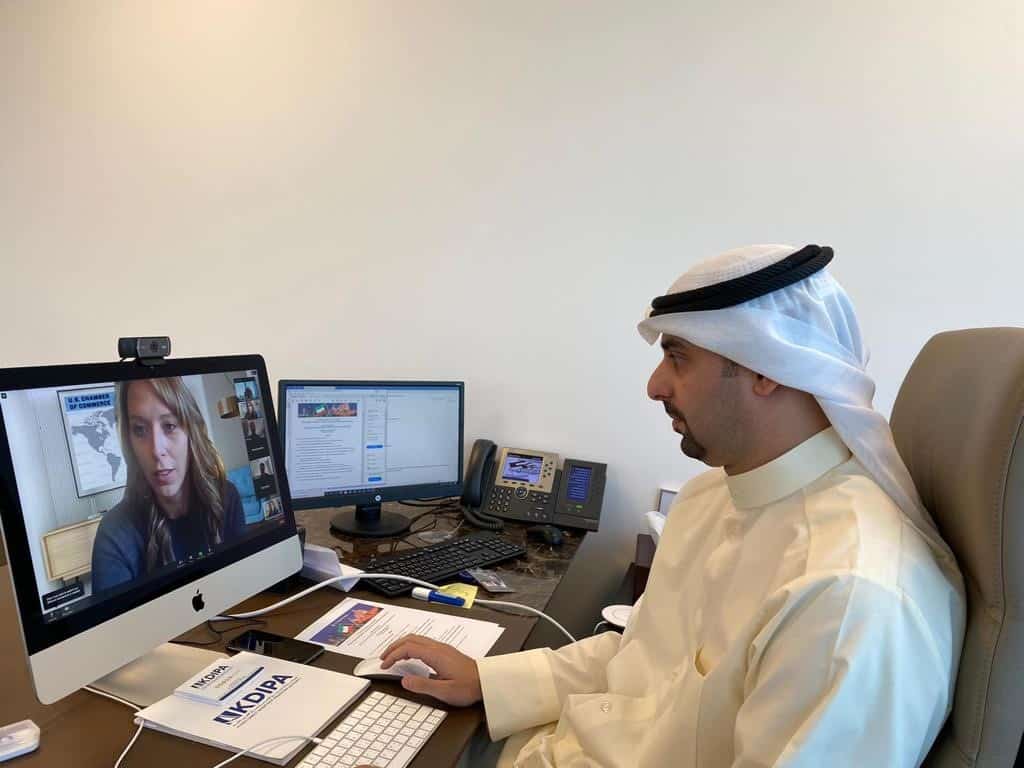 Kuwait Direct Investment Promotion Authority (KDIPA) participated in the Private sector roundtable on Kuwait's Draft Cloud Regulatory Framework organized by U.S. Chamber of Commerce, which was held virtually on March 29, 2021.
The meeting started with welcoming remarks given by Steve Lutes, Vice President, Middle East Affairs, U.S. Chamber of Commerce and Ambassador Alina L. Romanowski, U.S. Ambassador to the State of Kuwait.
KDIPA was represented by Sheikh Abdullah Al-Sabah, Assistant Director General for Investment Operations, who gave an overview of the impact of investment on Kuwait's economy.