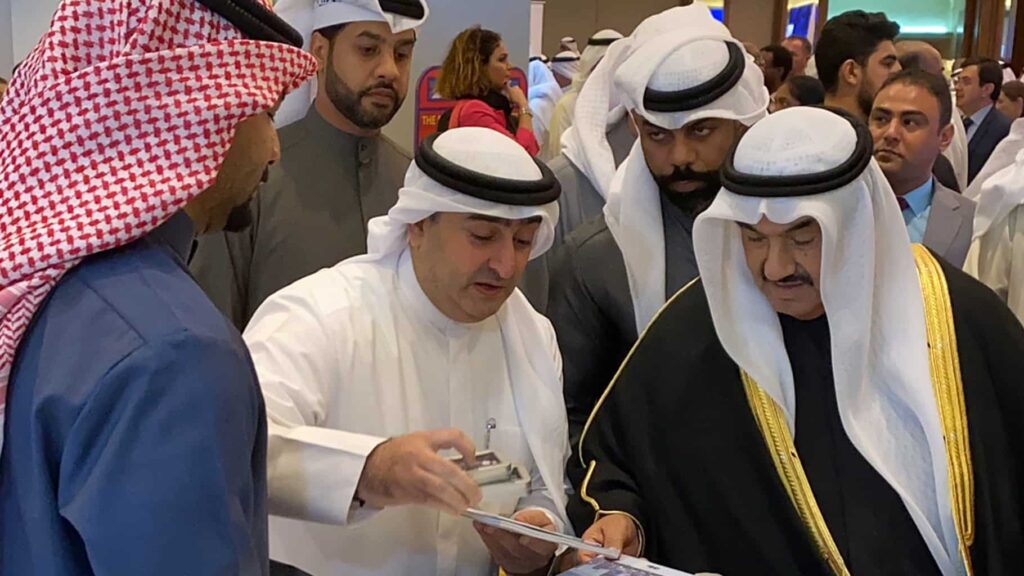 Kuwait Direct Investment Promotion Authority (KDIPA) participated in 10th British Trade Exhibition in Kuwait, which was held under the patronage and attendance of H.H Sheikh Nasser Al-Mohammed Al-Sabah, and H.E Michael Davenport, held in Sheraton Hotel, Kuwait from 25-27 November 2019.
KDIPA was represented by Mr. Mohammed Yousef Mulla Yaqoub, Assistant Director-General for Business Development, Mr. Bader AlJadi, Director of Promotional Activities Department, Mr. Ali Al Ghareeb, Head of Investment Promotion section, Mrs. Shahad Al Yaqout, Ms. Mai Al Refaie, Ms. Sara Safar, from the Investment Promotion section, Mr. Abdulrahim Ayad, Mr, Khalid Al Zaid from the Investor Targeting section, and Mr. Talal Al Qaoud from the Public Relations section.
The three-day exhibition will be held in the light of the celebration of Kuwait and Britain 120 years friendship and solid relations, which is characterized by being in constant development in various fields.