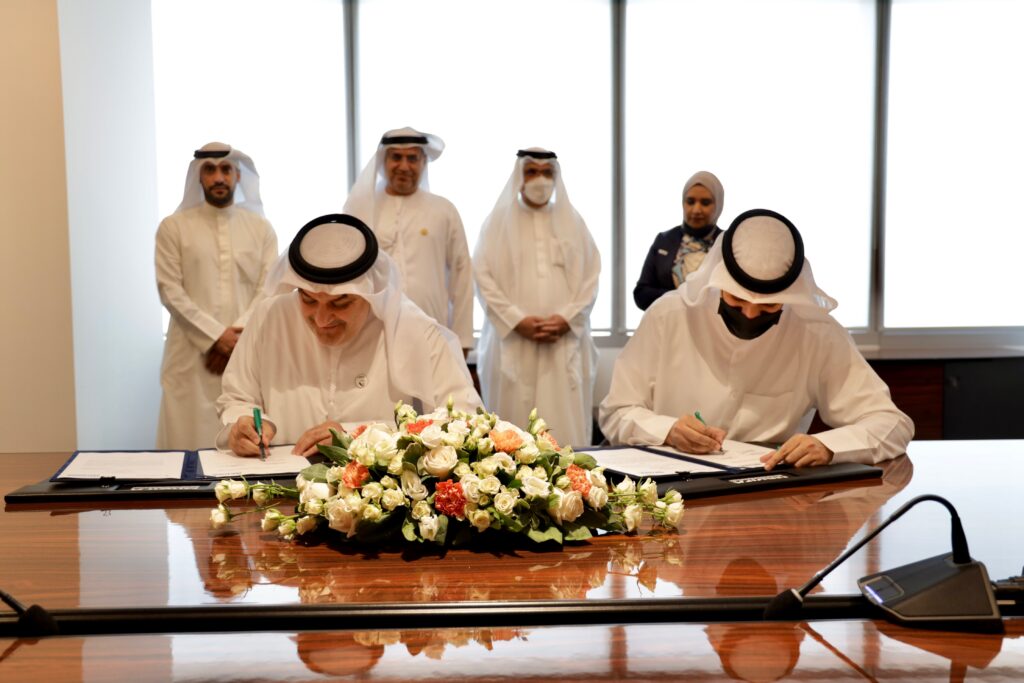 Kuwait Direct Investment Promotion Authority (KDIPA) signed a memorandum of Understanding (MoU) in the field of direct investment promotion with the Abu Dhabi Investment Office (ADIO) on September 26, 2021, at KDIPA headquarters.
The MoU signing was represented by KDIPA's Director General, Sheikh Dr. Meshaal Jaber Al-Ahmad Al-Sabah, and ADIO was represented by the Acting Undersecretary of Abu Dhabi Department of Economic Development H.E. Rashid Abdul Karim Al Balooshi.
The MoU signing ceremony was attended by H.E. Dr. Matar Hamed Al Neyadi, the Ambassador of the United Arab Emirates to the State of Kuwait, and H.E. Abdulla Al Mazroui, Chairman of the Federation of UAE Chambers of Commerce & Industry, and Chairman of Abu Dhabi Chamber of Commerce and Industry.
KDIPA was also represented by Mrs. Reem Al Shaya, Director of Legal Affairs Department.