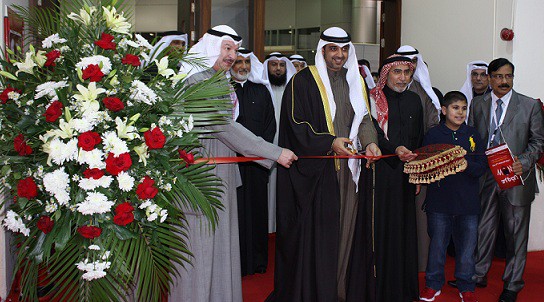 February 1, 2015: Kuwait Direct Investment Promotion Authority (KDIPA) participated in the 34th session of the "Infoconnect & InfoBiz 2015" exhibition held under the patronage of the Minister of State for Cabinet Affairs, Chairman of the Central Agency for Information Technology (CAIT), and Acting Minister of Justice, during the period from 25 to 31 January 2015 at Kuwait International Fairgrounds. The exhibition witnessed the participation of CAIT and 19 other government entities, as well as more than 47 major companies operating in IT, internet and telecommunications services. The exhibition raised citizens awareness of the importance of e-services, and showcased the e-government services offered through Kuwait e-government portal which accounted for around 1049 services, encouraged by the recently approved e-transactions law. The ICT companies participating in the exhibition provided a wide variety of their service and product offers. This focus on e-services is envisaged to streamline business environment in Kuwait, and reduce the administrative procedures. The visitors of the exhibition are expected to have reached 280 thousand compared to 255 thousand last year.
KDIPA's team received the official sponsor at their booth, as well as other interested visitors, responded to their inquiries, and distributed KDIPA's promotional materials and publications.
Kuwait rank in the bi-annual UN E-Government Survey for 2014 has improved to 49 out of 193 countries, compared to its rank in 2012 at 63 out of 190 countries.