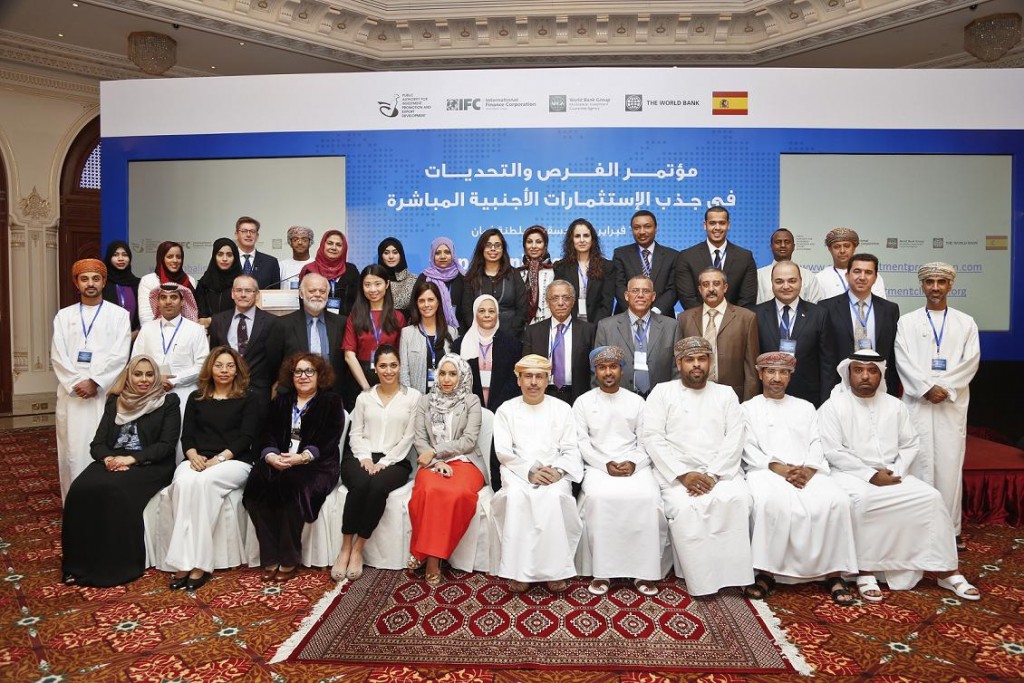 6- Feb -2013, Kuwait Foreign Investment Bureau (KFIB) participated in a regional conference on "Opportunities & Challenges for FDI attraction in the MENA Region" held during the period February 4-6, 2013 in Muscat, Oman. The conference was organized by the Public Authority for Investment Promotion and Export Development (PAIPED) in cooperation with the World Bank Group.
The conference discussed how to improve the investment climate under the current unstable political situation in several countries in the region, and how those  countries could emerge to achieve their goals of attracting FDI through performing better investors facilitation, through handling efficiently the investors inquiries, and provision of timely and reliable information through their website or directly.  The Global Investment Promotion Best Practices (GIPB) 2012 for MENA region was launched during the conference, which is based on the global version that the World Bank launched triennially since 2006. Two criteria, with equal weights,  are used for benchmarking IPAs performance, namely investors handling and their website. The conference also warned on common mistakes that the IPAs fall into in dealing with the investors, which causes them to lose valuable investment  opportunities. The deliberations were enriched with presentations on successful and best practices from Turkey and Spain,  and  Oman Telecommunications Company.
The Arab Investment & Export Credit Guarantee Corporation (Dhaman) introduced its FDI Attractiveness  Index for the first time in the conference, whereby this index is expected to play a guiding role in policy formulation in the region.
The conference participants were around 50 representatives from various international, regional and local institutions, along with renowned experts and representatives from other GCC and Arab as well as Iran and Turkey. It was highly appreciated the high level of  welcoming hospitality and kind gestures of PAIPED