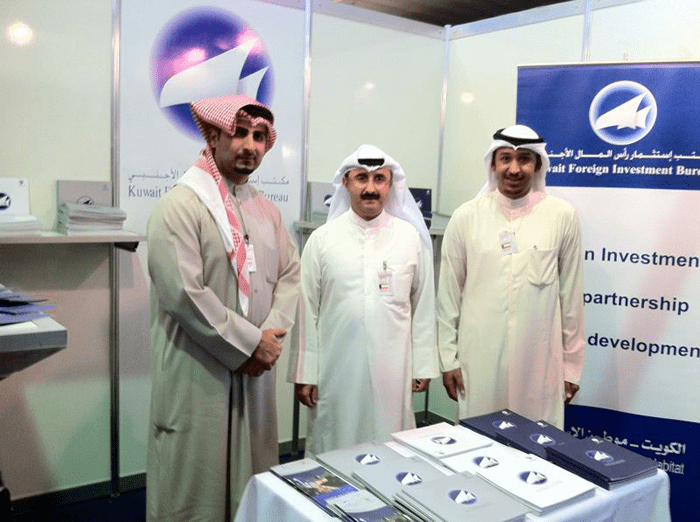 26-Jan-2012, Kuwait Foreign investment Bureau(KFIB), participated for the first time, in the 29th Khartoum International Trade Fair, which took place during the period January 25th till February 1st, 2012, in collaboration with the Ministry of Commerce & Industry and Kuwait Chamber of Commerce & Industry. The Fair aims to contribute to flourishing the Sudanese economy and leads to commercial exchange between Sudanese government and businessmen, and their counterpart from other participating countries and global companies.
During the Fair, KFIB delegation actively explained the role and services of the Bureau, the investment procedures in Kuwait, as well as the open economic sector, the incentives and guarantees granted under current FDI Law no. 8/2001.
The Kuwaiti delegation participation in this year Fair was special as varied products were presented by the 13 Kuwaiti companies, covering chemical products, cement, glass, electrical appliances, health and refrigerants and different food items. The Fair included the participation of other 20 countries, with around 250 local companies and 200 global companies.