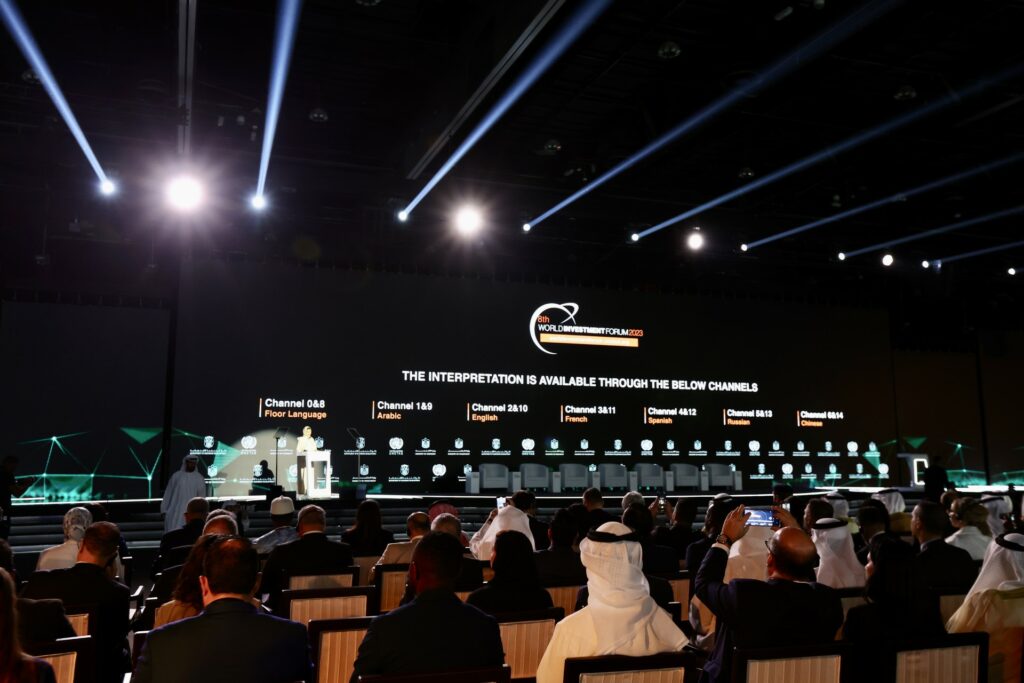 Kuwait Direct Investment Promotion Authority (KDIPA) participated in the 8th World Investment Forum 2023 organized by the United Nations Conference on Trade and Development (UNCTAD), which was held in Abu Dhabi, on the 16th – 20th October 2023.
KDIPA was represented by Mr. Bader Al Jadi, Director of Promotional Activities Department and Mr. Abdulwahab Al-Asfour, Media Section.
Participating in the Forum were investment promotion agencies from government officials and private sector representatives.
At this forum, Team KDIPA met with several companies to discuss the latest investment developments available in Kuwait.