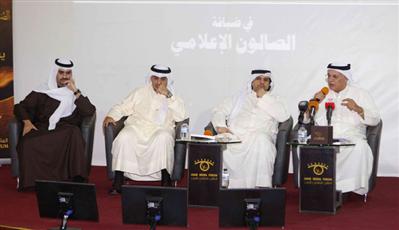 26-March-2013,Kuwait Foreign Investment Bureau (KFIB) Chief Sheikh Dr. Meshal Jaber  Al-Ahmad Al-Sabah participated in a Media Salon on March 14, 2013 along with the Minister of Commerce and Industry Mr. Anas Al-Saleh and the General Manager of the Public Authority for Industry Mr. Barrak Al-Sabih, whereby they touched upon several topics, most notably the draft Financial Insolvency Law, developed in cooperation with the World Bank. This comes as part of an overall endeavor the Ministry is now conducting to streamline the country's business environment, through concentrating on improving four components namely: the infrastructure, business environment, commercial environment, and consumer protection. The Minister of Commerce and Industry made it evident that he is striving to improve Kuwait's position in the Ease of Doing Business Index, published annually by the World Bank, where Kuwait rank dropped by 5 places in 2013 to the 82 position down from its amended position of 77 in 2012. Mr. Al-Saleh announced also that the Hotline number (135) has been reactivated to receive complaints of commercial fraud. Applications on Smart phones will also be used to facilitate the outreach of consumers'protection awareness as part of a year-long campaign conducted by the Ministry of Commerce and Industry.
In addition, the New Companies Law and the new Investment Promotion Authority Law, were reviewed perceived as a positive development that will contribute to enhance investment in all sectors.
KFIB Chief acknowledged that there are certain shortcomings in the process of attracting investors into the Kuwaiti market and there is a delay in approving some economic laws and related legislation. But he stressed that efforts are ongoing to address these issues and to further consolidate the draft investment law to encourage local investors and to attract foreign investors. He reiterated the resolve to achieve the vision of H.H. the Emir in transforming Kuwait into a global financial and commercial center.