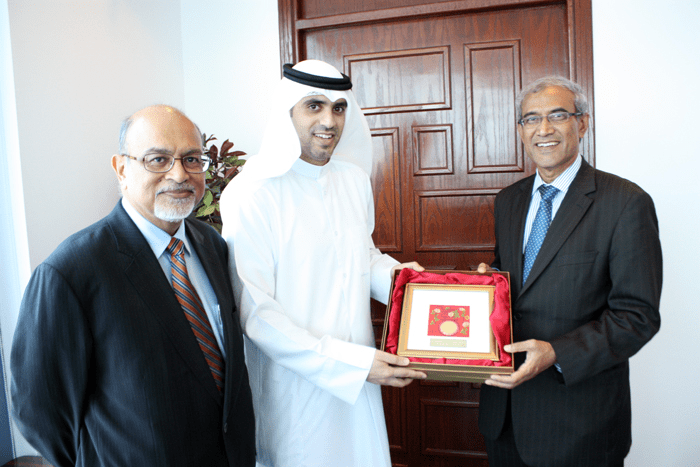 9-May-2012, Kuwait Foreign Investment Bureau (KFIB) met in its premises with the Singaporean Business Mission on May 8th, 2012 at 12:30 pm. KFIB Chief Sheikh Dr. Meshaal Jaber Al Ahmad Al Sabah welcomed the delegation, provided an overview of KFIB mandate and services, and responded to several questions that were raised regarding procedures for establishing a foreign entity in Kuwait potential investment opportunities, and the facilitating role of KFIB.
The business delegation visit to Kuwait comes as part of a joint business trip to both UAE and Kuwait in the period May 5th – 11th May, 2012. The mission was jointly chaired by their excellencies Zain Alabideen Rasheed, non-resident Ambassador to Kuwait, and Shabbir Hassanbhai, non-resident Ambassador to Nigeria, both are from the private sector and affiliated with the Middle East Business Group (MEBG) which is formed in 2007 under the Singapore Business Federation (SBF) that organized this mission. The delegation included other private sector members representing various activities: logistics, human capital development, environmental services, info-communications, consulting, venture capitalists, trading, interior furnishing, real estate, scrap recycling, office furniture, engineering & building designs, manufacturing, and construction of foreign workers residential facilities.
Kuwait and Singapore had signed avoidance of double taxation bilateral agreement (DDT) on 21/2/2002 and bilateral treaty for encouragement and protection of investment (BIT) on 5/11/2009.