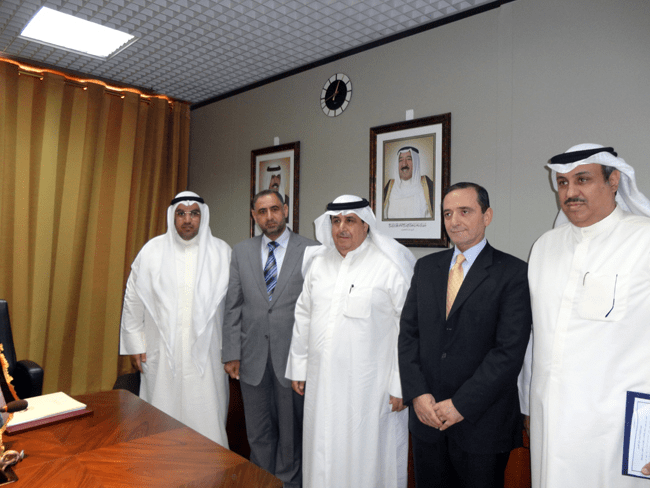 15-May-2012, Kuwait Foreign Investment Bureau (KFIB) participated in the 5th session of the Joint Technical Trade Committee between Kuwait and Jordan, held in Kuwait during the period May 9 – 10 2012. The Kuwaiti delegation was headed by the Undersecretary of the Ministry of Commerce & Industry (MOCI) and the Jordanian side was headed by the Assistant Secretary General of the Ministry of Industry and Trade for Internal Trade Affairs, accompanied by other representatives from both sides.
The Committee reviewed the minutes of the founding meeting of the Investment Promotion Sub-Committee, held in Amman, Jordan, during the period February 26 – 27, 2012, and indicated it will convene the first meeting of the sub-committee soon.
It also called upon businessmen and investors from both sides to enhance cooperation through visits, exhibitions, in order to raise awareness and exchange information on potential investment opportunities for the advancement of trade and economic ties; also to understand better the attributes of their respective investment climates, and the benefits granted in both countries in terms of incentives, exemptions, and facilities.
The Committee discussed other topics including efforts needed to increase the volume of the bilateral trade, removing barriers, exchange of information and e-links between their customs administrations, issues of land and maritime transport, and exchange of legislation, laws and regulations governing the insurance sector.
It was agreed to convene the upcoming 6th session of the Joint Committee meeting in Amman during the first Quarter of 2013.