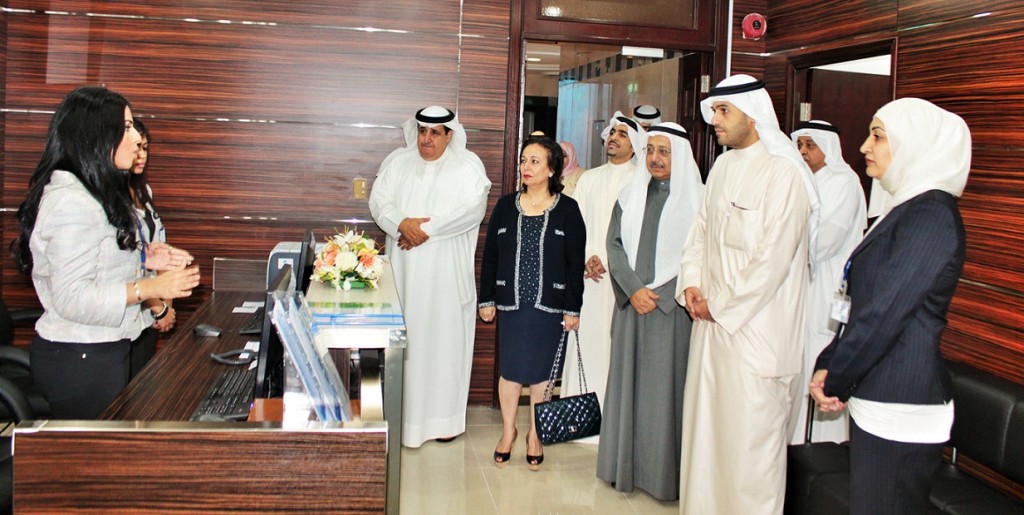 22-November-2012, Under the patronage of H.E. Minister of  Commerce & Industry, Minister of  State for Housing Affairs,and Chairman  of  the Foreign Capital Investment  Committee (FCIC)  Anas Khalid Al Saleh,  Kuwait Foreign Investment Bureau (KFIB) launched  the  "Investors Service Centre" (ISC) today Thursday 22nd, November, 2012,  at its downtown headquarters.
ISC has been established with the objective to facilitate KFIB's  mandate in servicing  investors interested in locating their business in Kuwait, and at the same time assisting them in overcoming any obstacles that might be encountered; equally important is to effect the shift towards the  adoption of a "customer service" culture  approach.  KFIB is engaging a team of qualified staff members, who are  ready to answer any inquiries in a timely and efficient manner, and to ensure following the procedures required to issue the investment licenses or granting incentives under Law No. 8/2001 regulating Direct Foreign Capital Investment in the State of Kuwait. On a similar note, ISC team members will receive complaints or suggestions, with the intention of following though with the concerned government authorities.
ISC will be pleased to receive foreign and local investors, both current or potential, in the 15th floor of KFIB headquarters in City Tower, Khalid bin Alwaleed St., Sharq.