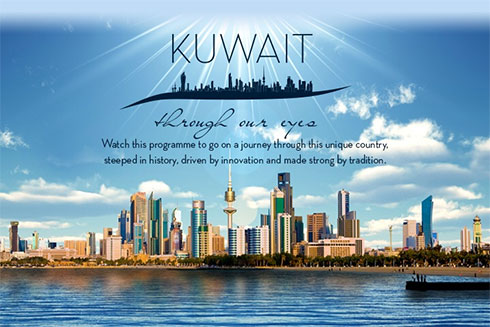 August 31, 2014: Kuwait Direct Investment Promotion Authority (KDIPA) has taken part in the first of a series of 10-minute video documentaries on Kuwait  titled (Kuwait Through our Eyes) produced for British Airways in-flight entertainment system by QCPTV, a European award winning production company and British Airways media special representative. The promotional documentary was aired on board of more than 3,000 BA flights around the world during the month of August. The video, with its informative content and appealing artistic approach to all consumers and investors, has highlighted several unique characteristics that makes Kuwait one of the most prominent countries in region, and has shown many of its pioneering achievements in culture, business and trade. The video has creatively shed light on various attributes of Kuwait's investment climate, its democratic parliamentary system and the role of Diwaniya, as well as  showcasing its historical advancement from traditional commerce and pearl diving to multibillion-dollar global businesses along with the rising class of innovative young entrepreneurs.
To view the promotional video please visit:
http://qcptv.com/portfolio/kuwait/   or
http://www.youtube.com/watch?v=zlJX1v9u2wc
Please note that the all rights are reserved to QCPTV.