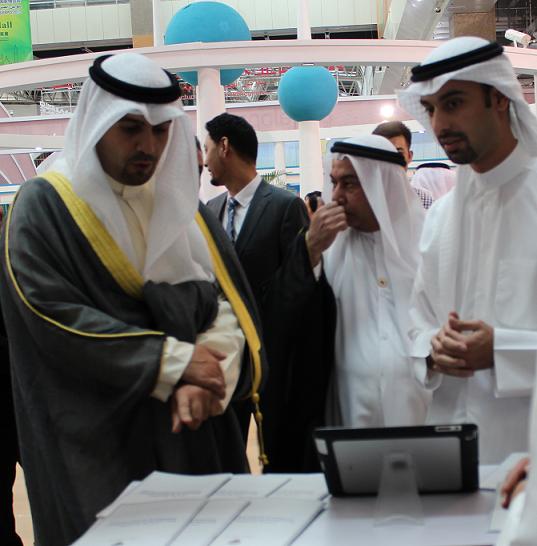 26 -September- 2013, Kuwait Foreign Investment Bureau (KFIB) participated in the First China – Arab Expo 2013 which was held during the period September 14 – 19, 2013 , in Ningxia Hui Autonomous Region (NHAR) of the People's Republic of China. The Kuwaiti delegation was headed by  the Minister of Commerce & Industry.  Kuwait was invited by the Chinese Ministry of Industry & Commerce to be the exhibition's guest of honor. The exhibition was co-organized with the People's Government of Ningxia Hui Autonomous Region, the China Council for the Promotion of International Trade, and the Islamic Cooperation Organization. The participants included representatives from 20 Arabic countries and from various Chinese government and private sector entities.
KFIB booth in the exhibition has received several visitors, and a pamphlet on the new  Law No. 116 of 2013 was distributed along with some general promotional material. KFIB delegate responded to the visitors inquires. Alongside the Expo, a Kuwait-China Cooperation Forum & Project Matchmaking Conference was held where KFIB delegate member Abdullah Al Sabah provided a presentation showcasing Kuwait's  overall investment climate,  the transition to the new investment Law No. 116 of 2013,  and the main advantages  brought by this law to improve licensing processes and investors services; he also responded to the audience inquiries.
The Kuwaiti delegation was from both Public and private sectors, aiming to enhance the trade and investment relations with china, energy projects,  as well as Kuwait's developmental support through the Kuwait Fund for Arab Economic Development (KFAED).