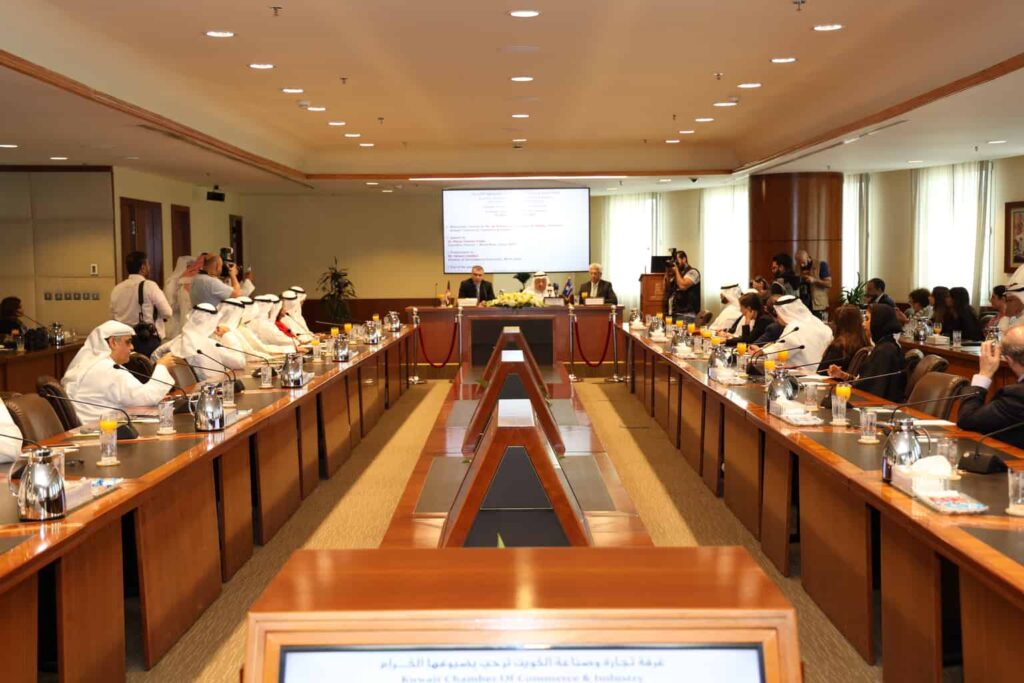 Kuwait Direct Investment Promotion Authority (KDIPA) participated in a press conference held with regards to the World Bank Group Doing Business 2020 Report which was hosted and headed by Mr. Ali Mohammed Al Ghanimm Chairman of Kuwait Chamber of Commerce & Industry, who gave a welcoming speech on Sunday, October 27, 2019.
The World Bank Group was represented by Dr. Merza Hassan, World Bank's Executive Director and Dean of Board of Executive Directors and Mr. Simeon Djankov, Chief Economist at World Bank.
The press conference highlighted results achieved by the State of Kuwait in the Ease of Doing Business 2020 Index, and the efforts made by the Permanent Committee for Streamlining Business Environment & Enhancing Competitiveness (PCK) to improve To improve Kuwait's position in international indicators and the quality of services provided to citizens, which is headed by KDIPA.
KDIPA was represented by Director General and the Chairman of PCK Sheikh Dr. Meshaal Jaber Al-Ahmad Al-Sabah. Mrs. Fatima H. Al Sayegh, Director of the Technical Office Dept. and Rapporteur of PCK. And Mrs. Mona Salim Bseiso, from the Director General's Office and PCK member.